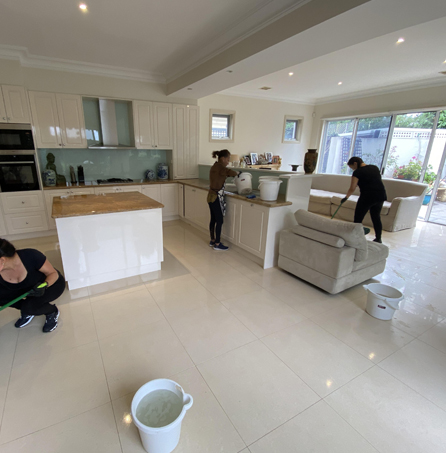 Even builders and contractors argue over the distinctions between 'new construction cleaning' and 'post-construction cleaning'. While some believe that they are two sides of the same coin, some know that they're different but lack the knowledge about the sharp differences between the two. So, don't feel inferior if you don't yet know the differences between the two forms of build cleaning. We are here to join the conversation and elucidate the numerous discrepancies as well as similarities between new construction cleaning and post-construction cleaning.
New Construction Cleaning
Once the internal functions of a building are properly installed and inspected, including electrics, framing and plumbing, it is time to move on to the next stage of the construction process, where the builder will begin the more delicate work.
But before the next phase ensues, it is necessary to clear the stage of debris to make the site accessible and safe for the rest of the hard work.
The cleaning is properly designated 'new construction cleaning'. It is also known by the name of 'rough cleaning'. A new construction cleaning follows this typical checklist:
Cleaning of all kitchen sinks, tubs, taps, appliances, electric boards and toilets.
Once the inspection is over, removing labels from windowpanes.
Removal of debris from the construction site, including dust, dirt, adhesives, paint over-spray, pieces of metal, caulking and trash of all sorts.
The garbage and the metal pieces need to be disposed of in a nearby landfill.
The interior has to be swept clean.
All surfaces need to be wiped down.
The water heaters and water valve box should be cleaned to mitigate the chance of contamination.
Finally, the cleaning of storage areas and utility corners must ensue.
Post Construction Cleaning
Post-construction cleaning, as the name suggests, is performed after the construction project is completed and before the new occupants move in. In this interregnum, detailed cleaning of the home must ensue. Post-construction cleaning is also known as 'in-depth' cleanup.
Builders clean these ordinary things in a post-construction cleaning:
Kitchen cabinets, countertops, backsplashes, vanity cabinets and shelves
Exterior of kitchen appliances like oven, microwave, toaster, refrigerator, dishwasher, coffee maker, stovetop etc.
Bathroom floors, mirrors and other glass items, commodes, tubs and showers
All surfaces including blinds, window sills and ceiling fans
Walls
Light switches
Doorknobs
Carpeted floors and floors in general
Fireplaces
Staircases and upholstery
There are many builders and cleaners in Melbourne that offer you satisfactory building as well as janitorial services at a lower price. Choose only the professional cleaners who will make the house squeaky clean before you move into the property. A clean property makes for a healthy living experience, and that is why it is necessary that you walk into a perfect new house.